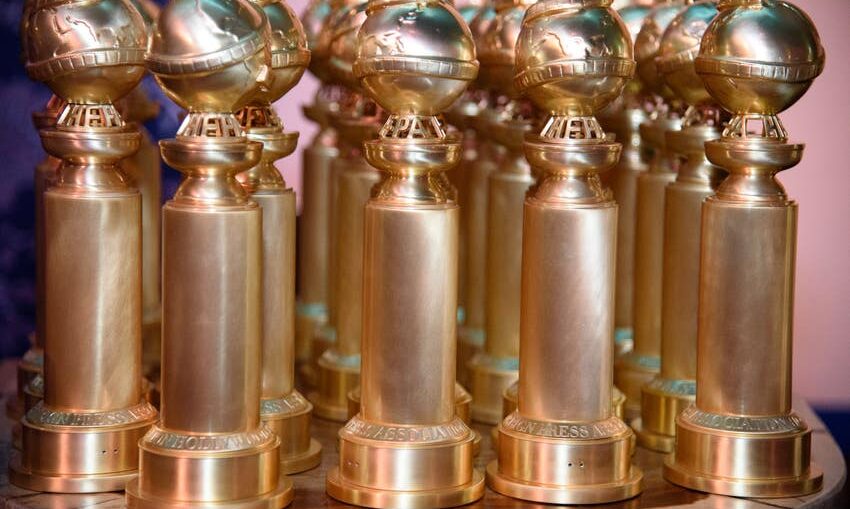 La Hollywood Foreign Press Association (HFPA) ha annunciato i candidati dei Golden Globe Awards per la 78ma edizione.
Il 78 ° Golden Globe si svolgerà il 28 febbraio, da costa a costa dalle 17:00 alle 20:00 PT / 8-11 ET sull'emittente NBC. L'evento sarà ospitato da Tina Fey e Amy Poehler, che torneranno per la quarta volta, dopo il triennio 2013 – 2015. Fey e Poehler condivideranno i compiti dalle rispettive città, con Fey sulla costa orientale e Poehler sull'ovest Costa. Fey sarà in diretta dalla Rainbow Room di New York, Poehler sarà in diretta dal Beverly Hilton, a Beverly Hills, raggiungendo i candidati, da varie località in tutto il mondo.
Oltre alle categorie annunciate, i Golden Globe 2021 premiano Jane Fonda con il Cecil B. deMille Award e Norman Lear con il Carol Burnett Award. Lear sarà il terzo destinatario del Carol Burnett Award, creato di recente, che premia per i contributi alla televisione.
Come annunciato in precedenza, Satchel e Jackson Lee, figli del regista e tre volte candidato ai Golden Globe Spike Lee e della produttrice e filantropa Tonya Lewis Lee, serviranno come ambasciatori del Golden Globe 2021.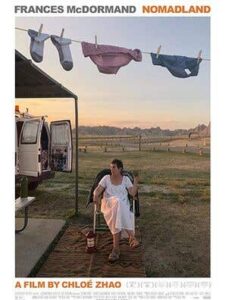 Per quanto riguarda i film, nella categoria dramma David Fincher regista di Mank con sei nomination ha ottenuto il maggior numero di candidature, seguito da The Trial Of The Chicago 7 (cinque) e The Father, Nomadland e Promising Young Woman (tutti e con quattro). La serie più nominata è stata invece The Crown (sei), con Schitt's Creek appena dietro con cinque candidature.
Netflix è stato il distributore cinematografico di maggior successo, ricevendo 22 nomination (oltre a 20 perla sezione TV). Segue Amazon distaccato con sette candidature, seguiti da Focus, Searchlight, Sony e Disney (tutti con cinque).
Tre donne sono entrate nella rosa dei cinque candidati come miglior regista: Regina King, Chloé Zhao ed Emerald Fennell (insieme a David Fincher e Aaron Sorkin).
È la prima volta che più di una regista donna venga nominata contemporaneamente e così adesso è otto il numero totale di donne nominate nella categoria.
Candidature dei Film
Miglior Film drammatico: The Father, Mank, Nomadland, Promising Young Woman, The Trial Of The Chicago 7
Miglior Musical o Commedia: Borat Subsequent Moviefilm, Hamilton, Music, Palm Springs, The Prom
Miglior Regista: David Fincher (Mank), Regina King (One Night in Miami), Aaron Sorkin (The Trial Of The Chicago 7), Chloé Zhao (Nomadland), Emerald Fennell (Promising Young Woman)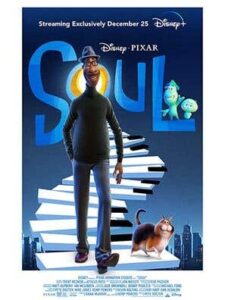 Miglior Film di animazione: The Croods: A New Age, Onward, Over The Moon, Soul, Wolfwalkers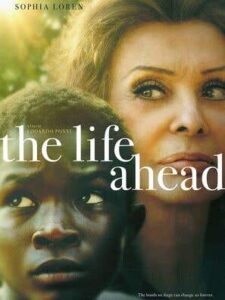 Miglior Film Straniero: Another Round (Denmark), La Llorona (Guatemala / France), La Vita davanti a se (Italy), Minari (US), Two Of Us (France / US)
Miglior Attore in un film drammatico: Riz Ahmed (Sound of Metal), Chadwick Boseman (Ma Rainey's Black Bottom), Anthony Hopkins (The Father), Gary Oldman (Mank), Tahar Rahim (The Mauritanian)
Miglior Attrice in un film drammatico: Carey Mulligan (Promising Young Woman), Frances McDormand (Nomadland), Vanessa Kirby (Pieces of a Woman), Viola Davis (Ma Rainey's Black Bottom), Andra Day (The United States vs. Billie Holiday)
Miglior Attore in un film Musical o Commedia: Sacha Baron Cohen (Borat Subsequent Moviefilm), James Corden (The Prom), Lin-Manuel Miranda (Hamilton), Dev Patel (The Personal History of David Copperfield), Andy Samberg (Palm Springs)
Miglior Attore in un film Musical o Commedia Maria Bakalova (Borat Subsequent Moviefilm), Michelle Pfeiffer (French Exit), Anya Taylor-Joy (Emma), Kate Hudson (Music), Rosamund Pike (I Care a Lot)
Miglior Attore non protagonista: Sacha Baron Cohen (The Trial Of The Chicago 7), Daniel Kaluuya (Judas and the Black Messiah), Jared Leto (The Little Things), Bill Murray (On the Rocks), Leslie Odom, Jr. (One Night in Miami)
Miglior Attrice non protagonista: Jodie Foster (The Mauritanian), Olivia Colman (The Father), Glenn Close (Hillbilly Elegy), Amanda Seyfried (Mank), Helena Zengel (News of the World)
Migliore Sceneggiatura: Emerald Fennell (Promising Young Woman), Jack Fincher (Mank), Aaron Sorkin (The Trial Of The Chicago 7), Florian Zeller, Christopher Hampton (The Father), Chloé Zhao (Nomadland)
Miglior colonna sonora originale: Alexandre Desplat (The Midnight Sky), Ludwig Göransson (Tenet), James Newton Howard (News Of The World), Trent Reznor, Atticus Ross (Mank), Trent Reznor, Atticus Ross, Jon Batiste (Soul)